Welcome to Curtis Moring Insurance Agency, Inc.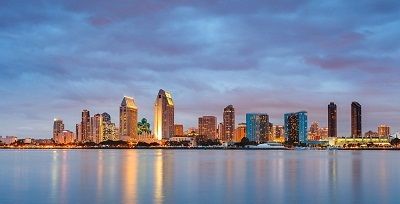 We are an Independent Insurance Agency, which means we have made available some of our best companies for your online quick quotes.
We service the San Diego area and throughout the state of California. At Curtis Moring Insurance Agency, Inc., each one of our clients is given a dedicated team of experts that work together to proficiently address all your concerns.
Our experience has provided us with the knowledge to insured some of the largest Privately held companies in the State of California From Non-Profits with annual budgets excess of $100.mil and over 200 facilities and 2,500 employees to providing insurance for the first Smart Phone Company in the USA in 1998, along with Speaking engagements for Cyberspace Regulations to insuring Wireless Monitoring device Companies in the early 2000's. You not just getting an insurance broker or firm you are contacting a Business Solution Agency for over 55 years.
The Solution driven aspect of CMI is what makes us different then our competitors with over 10,000 plus in Personal lines clients and 1,000 plus and small business clients along with having Global Clients in the Business to Business sector has provide CMI with a wealth of knowledge.
So, when you contact CMI you are Investing in experience, knowledge and solutions.
Let us help you cut your insurance cost in California
Just give us a quick call today at 619-718-7575 or Submit one of our quick online quote forms - with the help of our dedicated business partners; we conveniently offer an entire solution for all your insurance and business needs.